Painless ways to contribute to your school

Hello Sutterville Families! We want to let you know about a few things you can do to help raise money for our school. Click on each link below to learn more.

- Keep collecting those Box Tops.
- Renew or sign up for eScrip.
- Sign up for a Raley's Quality of Life card.
- Register your Target credit card.
- Donate to the United Way


Pass this on to family and friends,and let's start earning some money!

Contact Jennifer Muchowski at therobbiebug@sbcglobal.net if you need any more information.
---
Keep collecting those Box Tops. You can find them on items like Cheerios, Kleenex and Fruit Roll-Ups. The class that collects the most this year will get a pizza party. You can log onto www.boxtops4education.com for more information. You can also play games on that web site, and earn more money for Sutterville. Last year we earned $690.00. I know this year we can do even better.
Sutterville PTA utilizes the money earned from Box Tops for Education to fund programs such as art, music and field trips. Register at www.boxtops4education.com to start earning free money for our school. Log in regularly to enter contests to benefit our school, order supplies from a teacher's wish list, or shop online at stores that contribute a percentage of your purchases to Sutterville. Encourage your neighbors, family and friends to support Sutterville by saving Box Tops from participating products. Put your clipped Boxtops for Education coupons in the mesh container labeled "Boxtops for Education" which is located in the school lobby outside the Mult-Purpose Room door.
---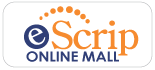 Sign up for e-scrip. It's simple. Just register your grocery, debit or credit card. Every time you use them we get money back. For example you buy a pizza at Round Table, you pay with your debit card that is registered with e-scrip, and Sutterville gets 6% back on your purchase. You can find out more and register at www.escrip.com.
---
Raley's/Bel Air "Quality of Life" Cards
Sign up for a Raley's quality of life card. You should have received an orange Quality of Life card by now. Register the card at Raley's.com . The school gets 1-4% back on your purchases. Just show the clerk your card before you pay. The card goes on your key chain. It's that easy! We can earn thousands for our school.
Go to www.raleys.com.
Follow the instructions for new guests.
Select the organization(s) of your choice (max is 3).
Present your card to the cashier during your transaction.
---
Register your Target credit card

You can also help the school by shopping at Target. Register your Target credit card. Every time you make a purchase Sutterville gets money back. Go to Target.com. Go all the way down to company information and then click on Take Charge of Education. Put in Sutterville, click and then on the right hand side you should see enroll now.
---